Places to Hear Live Jazz in and Near Prince Conti Hotel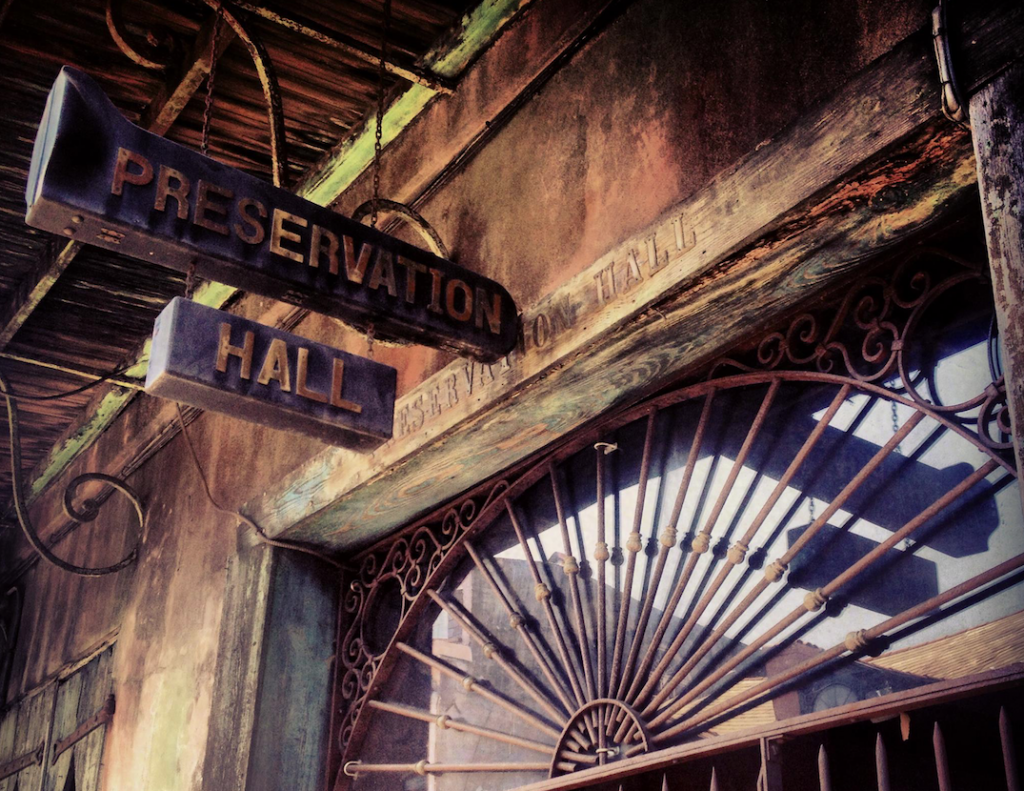 Photo courtesy of Preservation Hall on Facebook
Around the turn of the 20th century, a number of cultural influences converged in New Orleans to create jazz. At Congo Square, free people of color and enslaved African-Americans performed bamboulas, calindas and more. Throughout the city, Spanish and French people marched in parades with brass instruments. Intermingling Caribbean influences brought a Latin tinge to the whole melee. Honed to perfection in Storyville brothels, the uniquely New Orleanian music became known as jazz when a 1916 Times-Picayune article referenced "jas bands."
The spelling has changed, but you can still hear traditional live jazz—as well as its more experimental offshoots—at venues throughout the Vieux Carre. Here are a few to check out.
When former owner Richard Fiske took the wheel at Bombay Club in the early 2000s, jazz was scarce in the Quarter (with the exception of Preservation Hall).  Fiske aimed to make Bombay Club a live jazz destination on par with nightclubs of the 1940s. He succeeded at his task, and although he has since passed on, his legacy continues in the nightly lineup of jazz luminaries, such as Matt Lemmler and Josh Paxton, at Bombay Club. There's no better place to savor music alongside new Louisiana cuisine and cocktails, all in a comfortably luxurious atmosphere.
There's no air conditioning, sound system or alcohol for sale at this no-frills venue. What you will find, though, is a bastion of traditional New Orleans jazz that has branched out in recent years to embrace performances by artists ranging from Mos Def to Foo Fighters. Grab a go-cup and get ready to sweat it out—a concert at Pres Hall is truly a New Orleans bucket-list item.
It's raucous, it's loud, it's standing room only, and it's one of the best places to throw down in New Orleans. This casual, petite Frenchmen Street venue has no cover (but there is a drink minimum, and the bar is cash-only). Traditional jazz, modern jazz, blues and funk—you'll find it all at the Spotted Cat. If things get too hot and crowded, just step outside with your drink for a breather—chances are, you'll find a brass band playing on the street.
Grab a seat at the bar or at a tall bistro table, order tapas by chef Daniel Esses and a "minor swing margarita," and settle in for an intimate night of music. Curated by musician and Frenchmen Street fixture Sophie Lee, the nightly lineup includes Shotgun Jazz Band, Gal Holiday, Sarah McCoy and many others.