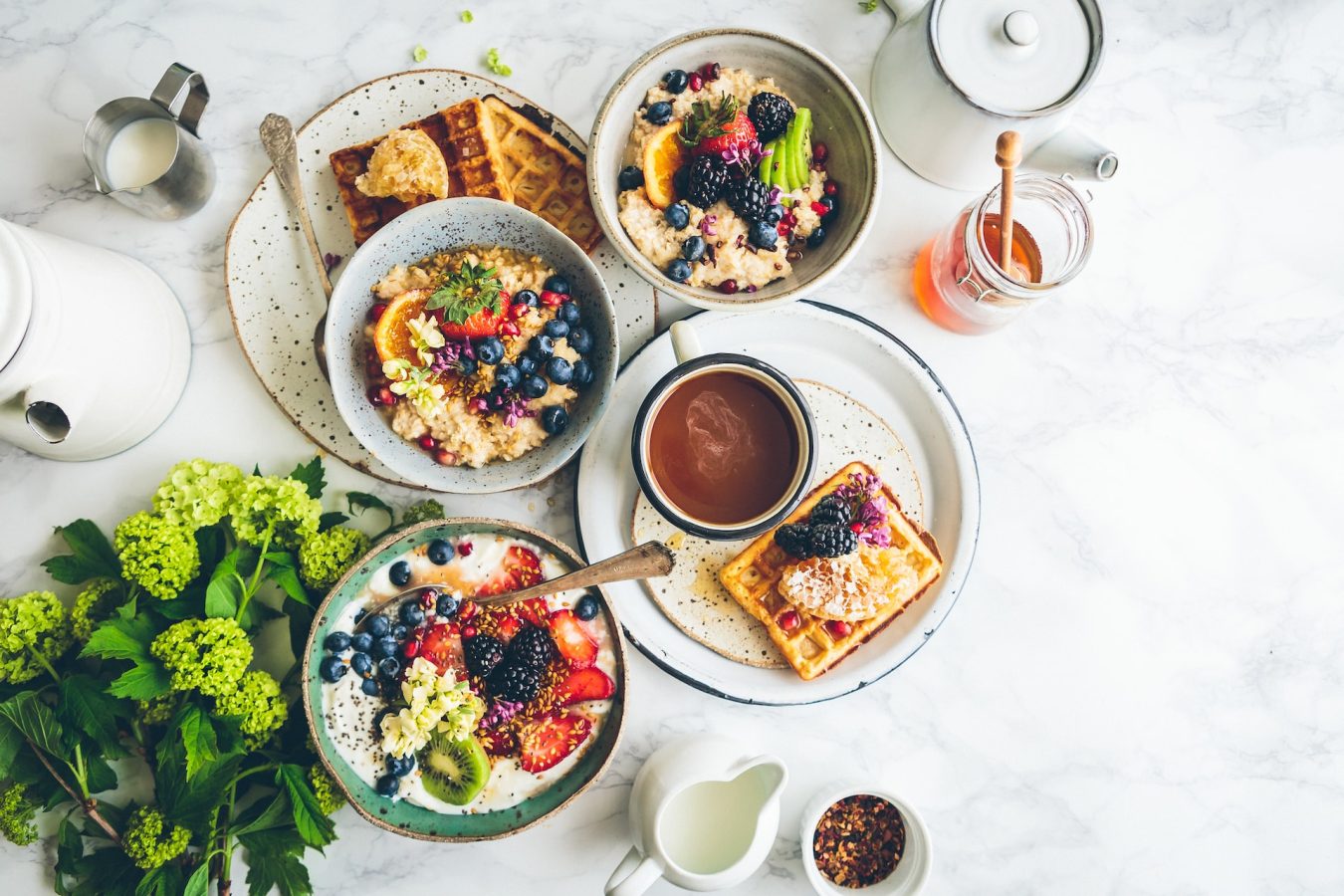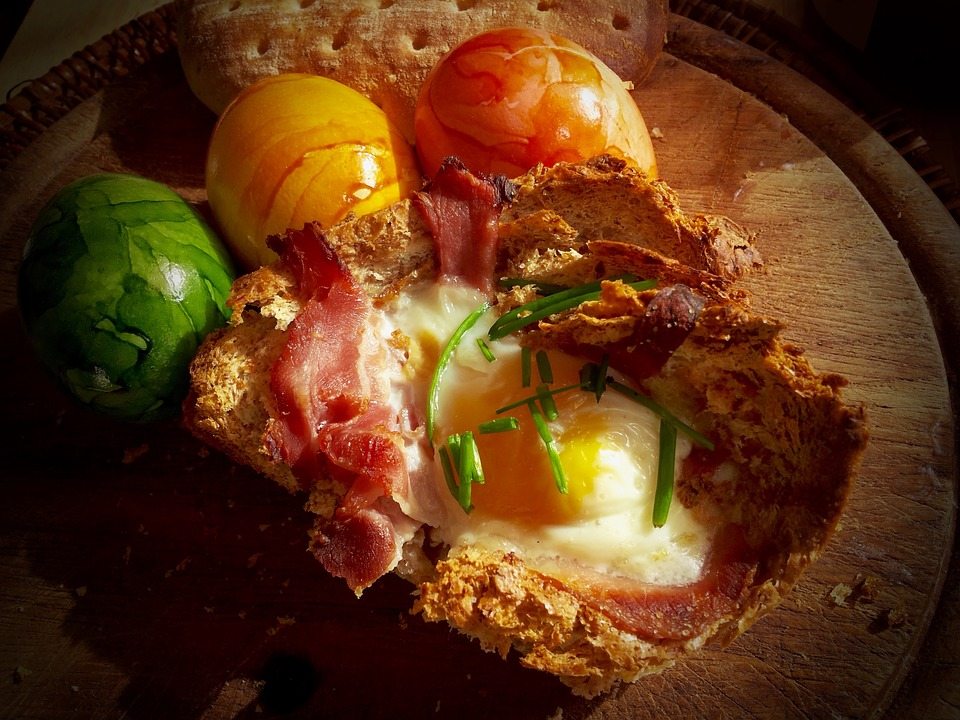 As a historically Catholic city, New Orleans takes Lent seriously. New Orleans also loves a good parade. Naturally, breaking the 40-plus days of fasting and the arrival of spring are great reasons to catch a parade, show off your bonnet, and feast on some Gulf seafood.
If you're lucky enough to be staying in the French Quarter for Easter weekend, you can celebrate the end of Lent with three parades, Catholic masses, special Easter brunches, and an Easter Bonnet contest. Here's a quick rundown of the things you can do on Easter Sunday in the French Quarter (April 9, 2023).
The Parades
Three groups parade annually through the French Quarter and downtown on Easter Sunday. The Historic French Quarter Easter Parade leaves from Antoine's Restaurant at 9:45 a.m. and proceeds to St. Louis Cathedral for 11 a.m. mass. The riders, clad in their best Easter attire, ride in convertibles and carriages, handing out stuffed Easter bunnies, candy, and other theme-appropriate throws along the way. After mass, the parade slowly weaves its way back to Antoine's.
The French Quarter Easter Parade rolls at 1 p.m. from St. Louis and Royal streets. The one and only Chris Owens traditionally helmed the parade as the Grand Duchess until her passing in 2022, but the organizers chose to go on in her memory. Expect colorful floats, marching bands, whimsical bonnets, and plenty of throws.
The annual Gay Easter Parade celebrates the city's LGBTQIA+ community and benefits the Food for Friends charity. It starts at 5:30 p.m. on N. Rampart St. by the Armstrong Park arch and continues to St. Ann, Bourbon, and Esplanade. With stops at some bars along the way, the parade makes it back to N. Rampart for the after-party.
The Easter Bonnet Contest at Good Friends Bar at the corner of Dauphine and St. Ann streets is open to all participants, and spectators decide on the winners. A tall order every year, as the entries are often fabulous and wildly creative.
Brunch
What's better than marking the end of Lent with a multi-course Cajun/Creole brunch? Many French Quarter restaurants offer a special Easter menu buffet-style or as a sit-down prix fixe option.
Since it's a family tradition for many, reservations are highly recommended. (You can check the list of participating restaurants and make a reservation via OpenTable.)
Here are our five top Easter Sunday brunch recommendations.
Start your Easter Sunday right with a cocktail and eggs in this elegant restaurant located at the back of the Prince Conti Hotel. The extensive Easter brunch menu runs the gamut from lighter fare to the more substantial and New Orleans-focused. Check with the restaurant for this year's Easter brunch menu.
Antoine's holiday brunch menu will render you speechless with its baked oysters, Gulf shrimp, and other top-notch, Louisiana-centric delights. Top it off with either pecan bread pudding or strawberry mousse. Brunch includes one complimentary Mimosa. Check with the restaurant for this year's Easter brunch menu.
Arnaud's (813 Bienville St.)
In the years past, Arnaud's Easter brunch menu was prix fixe and highlighted the best of the regional cuisine could offer, such as smoked duck, Andouille and oyster gumbo for starters. Let's hope that this year one of the appetizer offerings will again include the signature Shrimp Arnaud: Gulf shrimp marinated in Creole remoulade. Check with the restaurant for this year's Easter brunch menu.
On Easter Sunday, you'll typically find a family-style Easter buffet with dishes like alligator sausage and seafood gumbo, crawfish etouffee, Creole potato salad, BBQ shrimp, oysters, pickled crawfish, and a carving station (just to name a few options). The kids' buffet usually offers child-friendly versions of the above and a sundae bar. Check with the restaurant for this year's Easter brunch menu.
The two-hour Mississippi River cruise with live music by The Steamboat Stompers includes a buffet and reserved seating. Kids can meet the Easter Bunny aboard the steamboat. Check with the restaurant for this year's Easter brunch menu.
Mass
Church services on Easter Sunday start early and continue throughout the day. You can see every year's schedule on the Archdiocese of New Orleans website. For a truly unique experience, consider a stroll to Jackson Square to hear the bells of St. Louis Cathedral and mingle with the revelers in their Easter finery.
St. Louis Cathedral usually has a mass at 9 a.m., 11 a.m., and 12:30 p.m., and remains open between services. The majestic Our Lady of Guadalupe (411 N. Rampart St.) also offers Easter mass throughout the day, including at least one in Spanish.