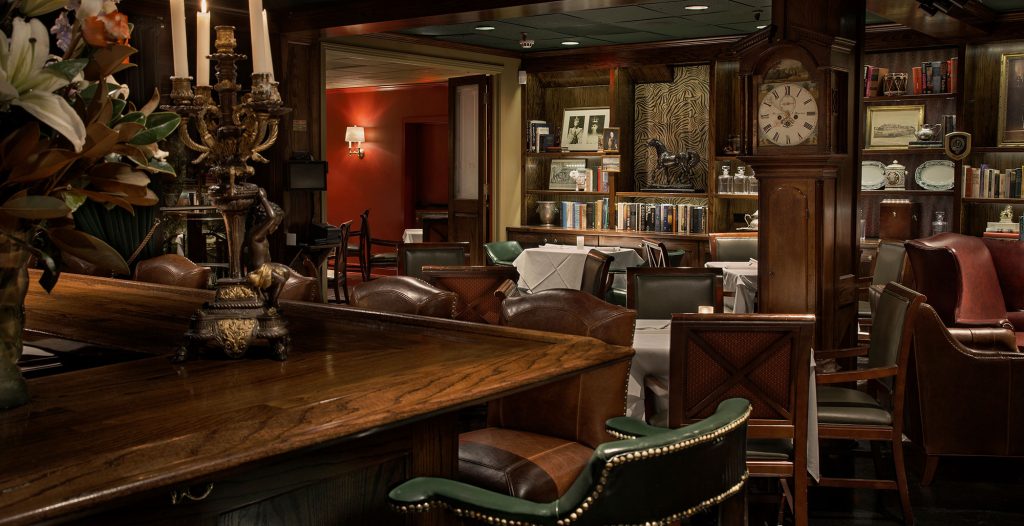 Image courtesy of The Bombay Club
Traveling purely for pleasure is delightful. But if you need to work remotely on the road, New Orleans is one of the best places on the planet to mix business with pleasure. Many charming spots in the Quarter near Prince Conti are co-working havens with blazing Wi-Fi, where you can soak up local ambiance along with cafe au lait, craft cocktails, and gourmet New Orleans cuisine.
Envie Espresso Bar & Cafe (308 Decatur St.)
One of the few coffee shops in the city that serves shots of booze in their coffee, Envie has it all: steaming cups of java, scrumptious pastries and breakfasts, and a full-service bar.
French Truck Coffee (217 Chartres St.)
Need a jolt of caffeine to get down to business? French Truck boasts some of the city's best locally-roasted coffee, prepares espresso to perfection, and puts a unique spin on mocha with hints of cayenne and cinnamon.
Kingfish (337 Chartres St. at Conti)
Known for its award-winning craft cocktails, the Kingfish is another great happy hour co-working spot. Sip $7 cocktails, $6 wine, or $4 beer, and sample $9 small-plate specials like fried boudin balls or duck and Andouille gumbo. Monday through Friday from 2 to 5 p.m.
The Bombay Club (Prince Conti Hotel, 830 Conti St.)
You could work in your room at the Prince Conti Hotel. But what fun is that? Wander down to The Bombay Club during happy hour, and graze on small and shareable bites like Ploughman's Board or Natchitoches meat pies while imbibing great specials on beer, wine, and house cocktails. From 4 to 7 p.m. Wednesday through Sunday.