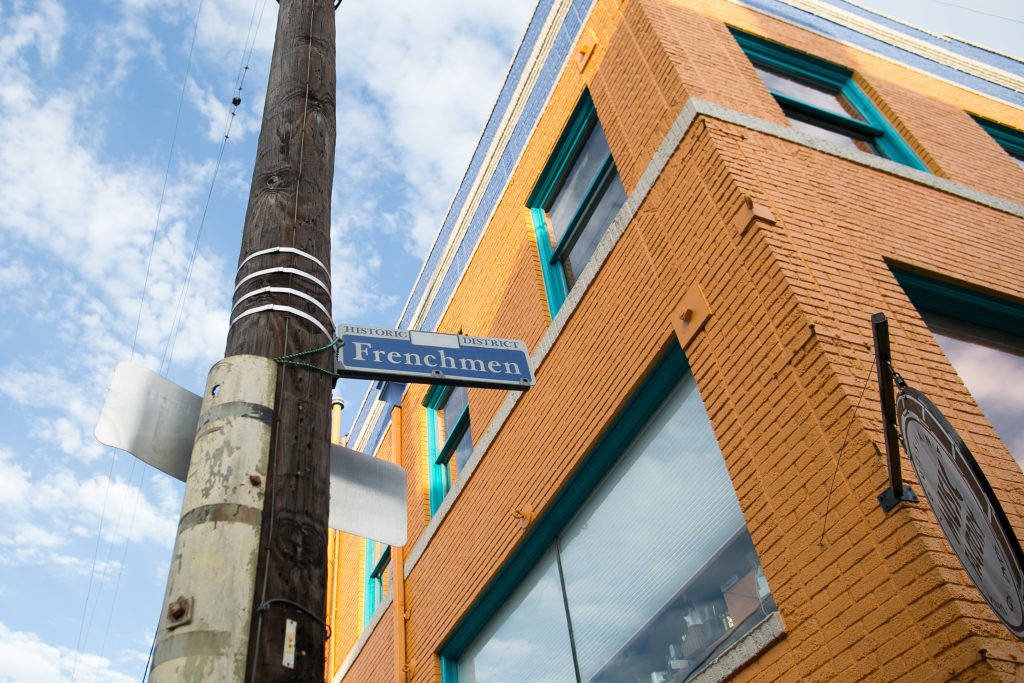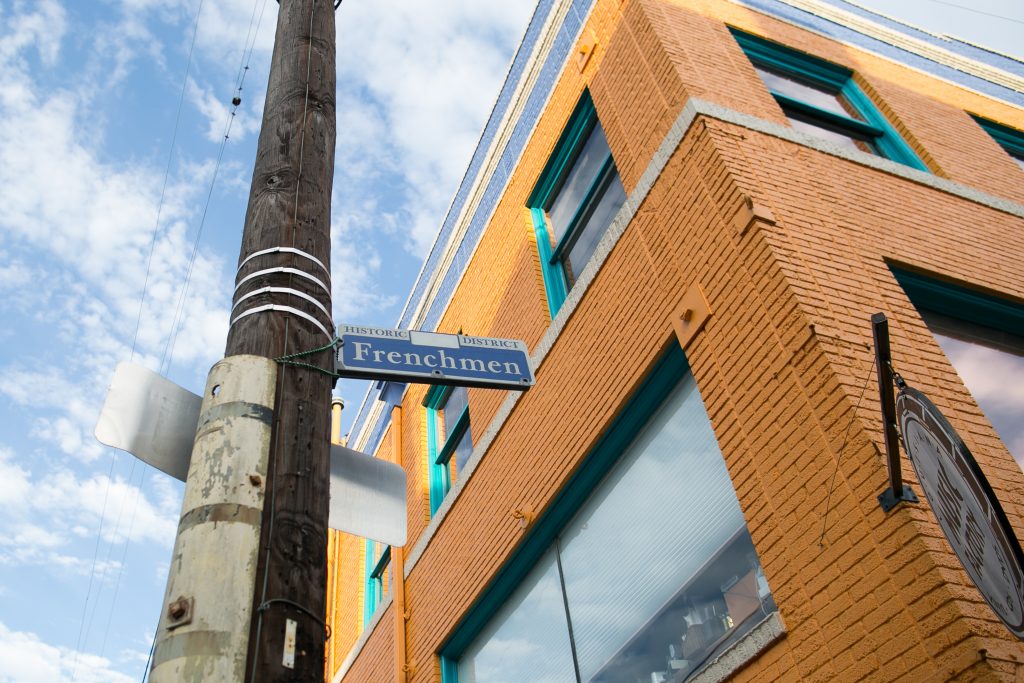 Photo by Trevor Mark
Just outside the Quarter, not far from the Prince Conti Hotel, you'll find a wealth of nearby neighborhoods with their own distinctive character. Ready, set, explore!
Feast Your Eyes and Fine Dine in the Arts District
New Orleans is steeped in history. But modernism takes center stage in the Arts District, where old warehouses find new life as contemporary art galleries and nouvelle cuisine restaurants. Home to more than a dozen world-class galleries, Julia Street invites the public to view their latest exhibits at lively wine-fueled receptions on the first Saturday of every month. Feast your eyes on art, then delight your palate with cuisine from some of the city's most creative chefs at Herbsaint and Cochon (Donald Link), Compere Lapin (Nina Compton), and the man who started it all: Emeril's.
Bar-Hop to Hear Live Music in the Marigny
Once known only to locals, Frenchmen Street now rivals Bourbon Street as a tourist destination. Live music bars line the street, where top New Orleans musicians start playing long before dark at small clubs like the Spotted Cat and continue well past the wee hours at marquee venues like Blue Nile.
But don't stop at Frenchmen. Hit three hotspots right next to the Elysian Fields streetcar stop: Siberia, the Allways Lounge & Cabaret, and the Hi-Ho Lounge. All offer an eclectic range of terrific music from local and touring bands, along with a colorful grab bag of homegrown entertainment.
Spend the Day Exploring Bywater
If you're feeling outdoorsy, walk or bike along the Mississippi from Marigny to Bywater through Crescent Park, a lovely 1.4-mile stretch of native landscaping. Cross the "rusty rainbow bridge" over the tracks to Piety Street, where you can grab a slice at Pizza Delicious and browse bins of collectible vinyl at Euclid Records. Junk hounds can rummage through found objects at Bywater Bargain Center (3200 Dauphine St.).
Whet your whistle at Bud Rips, the locals' favorite dive bar, and take a dip in the pool at the Country Club. Then swing by Bacchanal Wine, grab a bottle of wine, and take it out to the open-air courtyard, where you can feast on upscale bar food like build-your-own-cheese-plate and bacon-wrapped dates. Dreamy!
Discover the Heart of African-American Culture in Tremé
The living, breathing heart of New Orleans culture is the African-American community of Tremé, where free people of color once proudly brought their own property and where many generations of black residents continue to live today. Second-line parades and Mardi Gras Indians emerged from these streets, which nurtured countless jazz greats.
Get a crash course in Tremé history at the Backstreet Cultural Museum, and catch its current incarnation at the Candlelight Lounge, where live brass bands perform often. Tremé also abounds in the city's signature Creole cuisine. Known for its world-famous fried chicken, Willa Mae's Scotch House serves "food for your soul," while Dooky Chase's menu is a rich sampler of Creole faves like Shrimp Clemenceau and Gumbo Z'Herbes. Both have been justly honored with James Beard awards. Dig in, and enjoy!