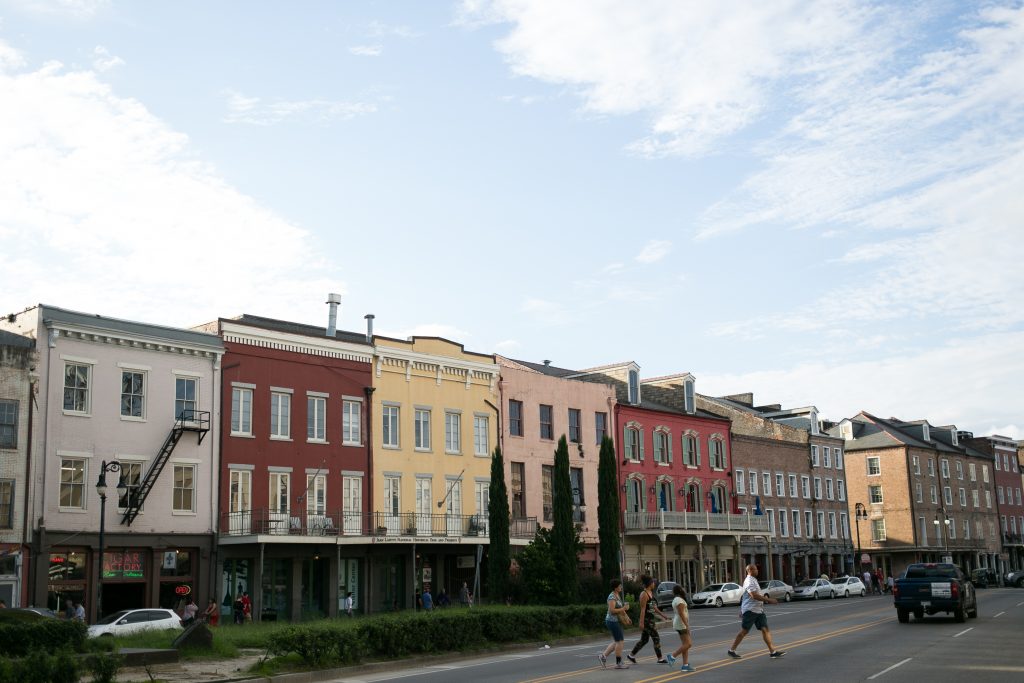 Photo by Trevor Mark
Steeped in history and blended with a rich and spicy mix of cultures, New Orleans is one of the most unique cities in the world. The best part? Visitors who immerse themselves in its magic don't have to leave it all behind when they go home. Gifts and souvenirs as distinctive as New Orleans itself can be found in many local shops, and several of the best are in or near the Quarter, not far from the Prince Conti Hotel.
The Gift Shop at Basin St. Station (501 Basin St.)
There's no better introduction to New Orleans than Basin St. Station. Once the hub of the city's rail service, the historic building now serves as a welcome center and offers a wealth of information and exhibits, as well as the city's most unique gift shop. This streetcar-shaped gift shop stocks a plethora of New Orleans-themed souvenirs, Mardi Gras masks and voodoo dolls, along with local art and a great selection of cookbooks and historical titles.
Forever New Orleans (308 Royal St.; 606 Royal St.; 700 Royal St.)
Whether you're looking for only-in-New Orleans home decor, want to sport the city's charms with stylish apparel, or pack its heady aromas in your suitcase, Forever New Orleans has you covered. Local artist Jax Frey's colorful New Orleans-themed pillows are emblazoned with iconic images like the Desire streetcar, while the dreamy Greetings from New Orleans scarf makes an eye-catching fashion statement. Scent mavens can choose from a wide array of candles, and six distinctive home fragrance room sprays, including crème brûlée and magnolia.
Roux Royale (600 Royal St.)
Another one-stop shop for unique New Orleans gifts, Roux Royale is especially strong on the culinary arts, and offers a host of iconic edibles, along with a wealth of local cookbooks and New Orleans-themed kitchenware. Here you'll find fleur de lis waffle-makers, alligator gumbo spoons with wide-open jaws, classic barware, and seasonal merch for Mardi Gras and the holidays.
Cafe du Monde: Grandad's General Store (813 Decatur St.)
You'll find Cafe du Monde's classic Beignet & Coffee souvenir package in most tourist shops, but why not get it from the source? Stop by Cafe Du Monde for a final plate of sugar-dusted beignets, dipped in a cup of chicory-laced cafe au lait, and pick up a gift pack on your way out at Grandad's General Store. You'll also find plenty of Cafe du Monde-branded kitchenware, including mugs, potholders and the iconic green-and-white striped aprons all the servers wear.
Defend New Orleans Downtown (600 Carondelet St.)
Founded in the early 2000s, this young upstart business garnered national attention in the wake of Katrina, when its "Defend New Orleans" image of a skull with a spiky mohawk emblazoned with a fleur de lis became a symbol of the city's resilience in the face of devastation. DNO now boasts an entire line of T-shirts in all kinds of cool designs made with sustainable materials. Committed to "engaging with and uplifting our communities," DNO donates a portion of all its proceeds to support local cultural organizations, so you're giving something back to New Orleans when you buy one of their products.