Where to Eat Breakfast in the French Quarter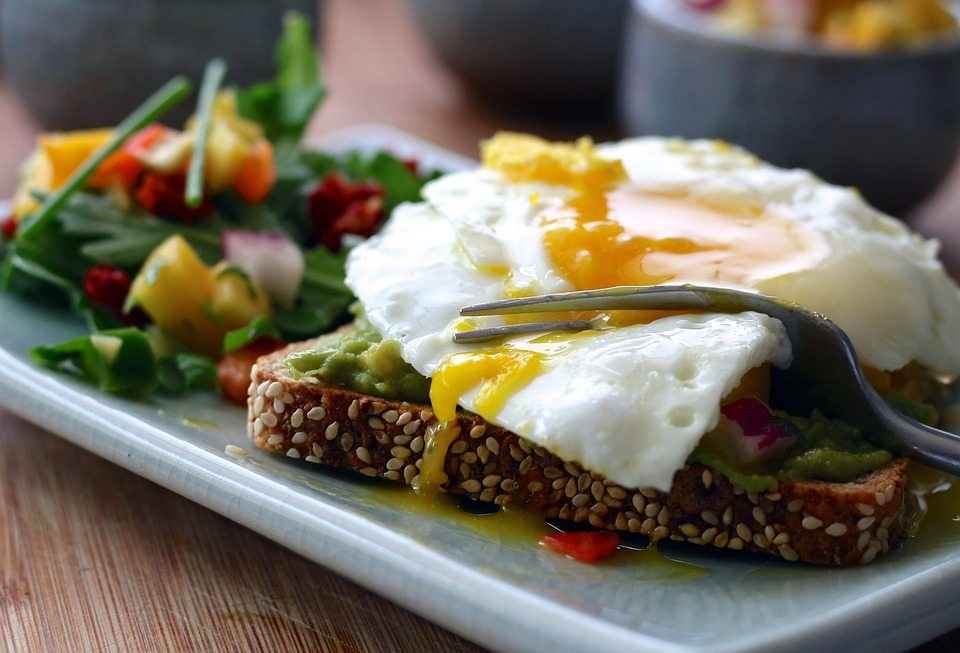 Breakfast is the most important meal of the day, and it's also a great opportunity to soak up New Orleans' culinary traditions. Beignets, eggs Benedict, brandy milk punch…some of the city's most revered dishes and beverages were made to be consumed before noon. Of course, breakfast is also a time to refuel and give your body the nutrition it needs for a long day (and night) of exploring. Fortunately, thanks to a bevy of breakfast spots near Prince Conti, it won't be hard for you to find a meal that hits the spot.
Ruby Slipper
With five locations in New Orleans and counting, Ruby Slipper Cafe (1005 Canal St.) is a local chain that's slaying the breakfast and brunch game. Breakfast staples like omelets and buttermilk pancakes meet distinctly Louisiana fare like shrimp and grits and bananas Foster pain perdu. Plus, there's a lengthy selection of breakfast cocktails at the homey, comfortable cafe. It's the perfect spot to chow down after a feat of endurance, like running the Crescent City Classic…or window-shopping on Royal Street.
Cafe du Monde
Here's the thing about Cafe du Monde (800 Decatur St.): you really can't pick a bad time to visit the 24-hour beignet destination. It's great in the afternoon, when the French doughnuts and cafe au laits serve as sugary, caffeinated pick-me-ups. The cash-only joint is also great for late-night noshing, when a greasy snack to soak up the booze is just what the doctor ordered. But it may be best in the morning, when the sun rises over the Mississippi, the streets are freshly washed and the vendors are just setting up in Jackson Square. Beignets for breakfast at a spot that's been slinging them since 1862–there's nothing more New Orleans that that.
Cafe Conti
Deep-fried everything topped with cream sauce–if that sounds like the stuff you've been eating in New Orleans, you aren't alone. Louisiana cuisine can land heavy, which is why a healthy breakfast can be such a refreshing way to start your day. Cafe Conti (830 Conti St.), located in the Prince Conti Hotel, offers the best of both worlds–hearty Southern fare like breakfast po-boys and boys, as well as lighter fare including fruit salads and crepes.
Brennan's
Brennan's (417 Royal St.) is a bastion of Creole dining that's been known for indulgent Creole breakfasts since 1946. A recent renovation brings a touch of modernity to the grand dame, as does James Beard award-nominated Chef Slade Rushing. Seafood gumbo, eggs Benedict, veal grillades…you've never had a breakfast this luxurious or service this attentive.
Croissant d'Or
Stepping into this pastel jewel-box of a cafe is like stepping into a 19th-century ice cream shop (probably because that was the building's original use). Grab a cup of coffee and a fresh-baked almond croissant for the best pastry outside of Paris, and enjoy both in Croissant d'Or's (617 Ursulines Ave.) petite courtyard, populated by fountains, plants and sparrows swooping in to peck up crumbs. Those with larger appetites may opt for something heartier, like the huge ham and cheese baguettes or a spinach quiche. It's really hard to go wrong when the ambience is this charming.
The Grill
It's no longer necessary to trek Uptown for Camellia Grill's legendary omelettes, waffles, grilled pecan pie and chocolate-cherry slushes–now you can find them at The Grill (540 Chartres St.). This French Quarter outpost of the longtime Riverbend institution shares the greasy spoon's menu and casual, counter-serve aesthetic. Portions are hearty, prices are low, mimosas are strong, and the bow-tied servers just might break into song.
We hope these suggestions have whetted your appetite! And we hope to see you soon at Prince Conti.