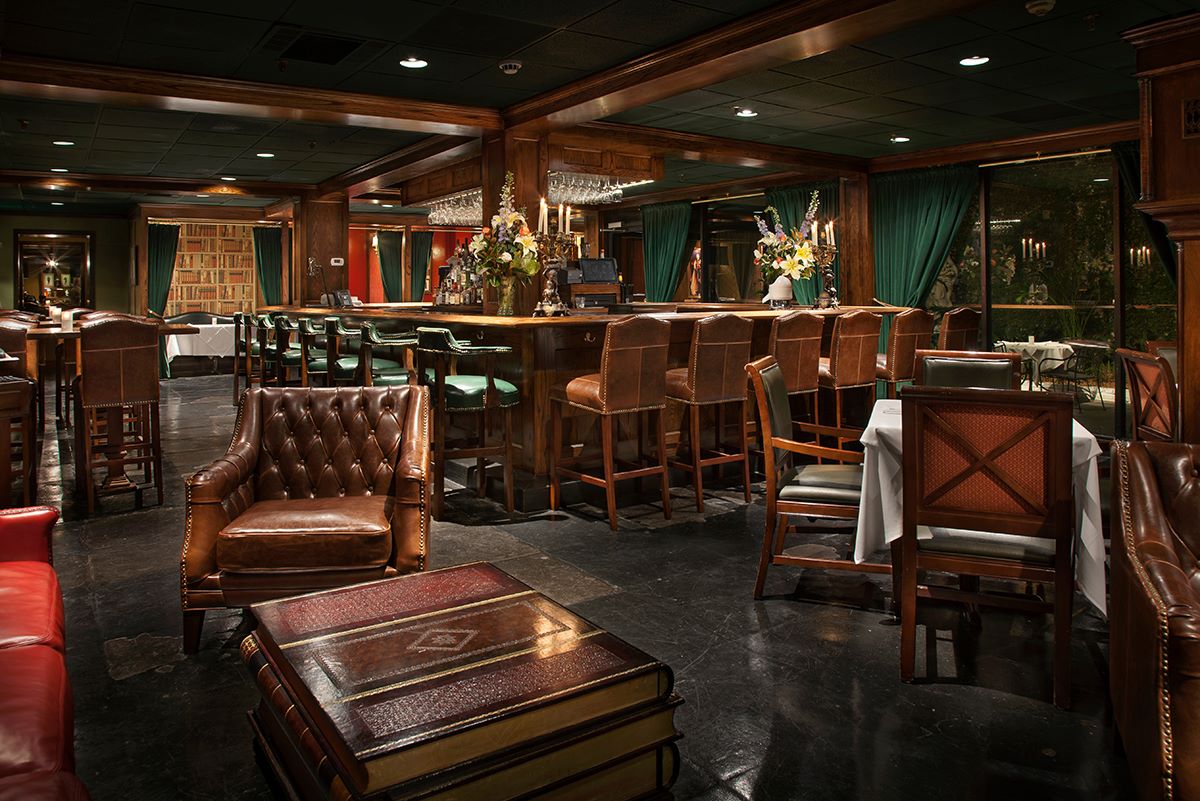 Photo courtesy of The Bombay Club on Facebook
Stroll through the French Quarter, and you'll find yourself immersed in the colorful history of one of the nation's oldest neighborhoods. The stories of the Vieux Carré are told by its architecture, its people, and even its street names.
Take Conti Street, for example. Connecting the Mississippi River and Rampart Street, it's named for French royalty, a prince in the Bourbon family. Conti Street is a nod to the city's multicultural history, and today, it's home to numerous restaurants, bars, and other attractions. Here are just a few to check out, starting from N. Rampart St. to the Mississippi River.
The Mardi Gras Museum of Costumes and Culture is located between N. Rampart and Burgundy streets in the French Quarter and features the private collection of its owner, Carl Mack, a costumer and entertainer known as The Xylophone Man. It's one of the largest personal collections of Mardi Gras costumes in the city. The costumes on display include those worn by the Kings and Queens of various krewes, including Irma Thomas and Al "Carnival Time" Johnson. The museum's gallery features four exhibits a year and hosts special events. You can also experience Mardi Gras for yourself by playing dress-up in the museum's vast costume closet. Admission is $15; tours are available.
The free Irish Cultural Museum explores the rich history of the city's Irish residents dating back to the 1700s. The collection includes maps, photographs, genealogy resources, a documentary, and interactive kiosks. The historic building features a balcony and a courtyard. There's a coffee and whiskey bar on-site, St. Patrick's Coffee House, which doles out homemade ginger tea and Irish coffee.
You'll find this burger and breakfast joint at the corner of Conti and Dauphine streets. It's home to some quintessential New Orleans characters and a long menu of comfort food (including breakfast all day). For those times when hunger strikes, Deja Vu is a quick, easy solution.
Cuñada (833 Conti St.)
This Mexican Grill and Agave Bar is a family-owned, colorful destination with a rotating menu of Agave-based margaritas plus house-made tortillas locally and traditional Mexican dishes made with locally sourced, seasonal ingredients. Cuñada (that means "sister-in-law" in Spanish) is open till midnight, which makes it a perfect stop for a late-night bite.
The namesake of our hotel should be obvious to you now — and it should also make the address easy to remember. High ceilings, antique decor and courtyards contribute to the vintage New Orleans flavor, and the central French Quarter location makes it a great stepping-off point to any destination in the French Quarter and beyond. Don't forget to stop in the adjoined Bombay Club for a classic martini, a perfectly cooked steak and live jazz (more on that below).
The on-site Cafe Conti at the Prince Conti Hotel has a casual breakfast and lunch menu from 7 a.m. to 3 p.m., with a focus on French and Creole cuisines. There you'll find sweet and savory crepes, eggs Benedict, and local favorites like breakfast po-boy, shrimp and grits, and Croque Madame. Ask about the daily specials, including the Benedict of the day.
Tucked away down the carriageway at the back of the Prince Conti Hotel, the Bombay Club & Martini Bistro has more than 50 specialty cocktails on the menu. It specializes in martinis but also has an extensive selection of single malt scotches, ports, reserved bourbons, and premium cigars. You'll find that its happy hour is popular with visitors and locals alike, with $3 beer, $4 wine and $5 cocktails. The small plates are fresh takes on Cajun and European comfort food, like, for example, the Natchitoches meat pies and Ploughman's Board. The Bombay Club is also a popular choice for the nightly local live music, including jazz and cabaret performances.
This grande dame of Creole dining has been delighting New Orleanians with its elevated takes on the classics like oysters, crab cakes, remoulade, Gulf fish, and other local delicacies since 1920. Don't miss the weekend jazz brunch from 10 a.m. to 4 p.m. Friday through Sunday. It's a true taste of history.
A stone's throw from the Irish Cultural Museum, you'll find this dim, dog-friendly destination with Guinness on tap and the best frozen Irish coffee this side of Jackson Square. (The second-best Irish coffee is served at Molly's at the Market, which is Erin Rose's sister location.) If hunger strikes, be sure to hit up Killer Po-Boys, a po-boy pop-up situated in the rear of the bar.
Fresh Gulf seafood, Louisiana fare, a charming courtyard, and a kitchen that's open till 1 a.m. and offers delivery — these are just a few reasons to try Oceana Grill. It's fine dining-caliber food without the pretension.
Formerly the Louisiana State Bank — with the heavy safe, stonework and whisper dome to prove it — Latrobe's is now a stunning events venue at the corner of Conti and Royal streets. It was built in 1822 by Benjamin Henry Latrobe, who also was the architect for the U.S. Capitol. Don't pass by without taking a peek inside!
Kingfish (375 Chartres St.)
Located on the corner of Chartres and Conti streets, this popular restaurant and cocktail bar tips its hat to the Huey P. Long era. The menu is a locally sourced embodiment of traditional New Orleans cuisine with some modern twists. The standouts include the blackened "Hook and Line" Gulf fish, boudin balls, and duck and Andouille gumbo. Kingfish is also very serious about its cocktails, so it's a great place to try both the classics like the Sazerac and the signature concoctions, especially during the very generous happy hour (referred to as "Governor Hours").
We hope you take some time to explore the beautiful Conti Street and the rest of the French Quarter while you are staying with us!